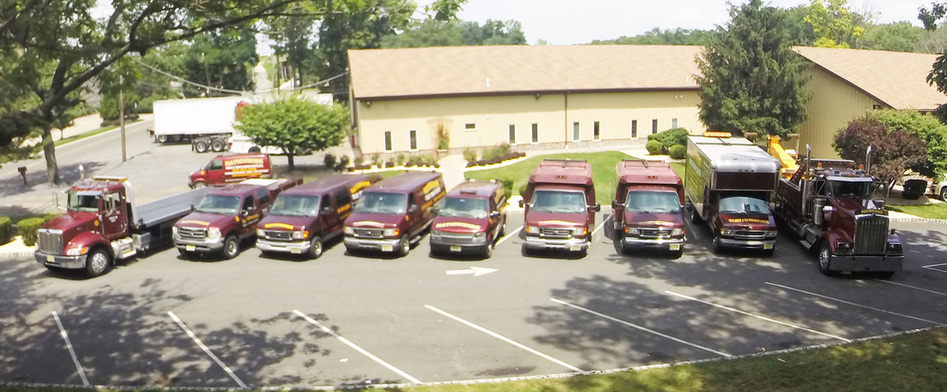 ​ Conveniently Located to all Major Highway's 80,287,78,280,23,15,206
Open 24 Hours A Day
​ 7 Days A Week
Serving all of New Jersey and Tri-State Area

​Our large fleet of burgundy service trucks are available 24/7. Our group of skilled service technicians are capable of handling any mechanical problem with a quick response time so you can keep on trucking.
Our service trucks are fully equipped with air compressors,
​tools, and a wide variety of parts to eliminate down time. We carry the most popular starters, alternators, belts, filters, hoses,
airlines, air bags, as well as other parts in our fully Stocked Parts department



​ ROAD SERVICE FOR ANY TYPE OF ISSUE
​**​* Truck and Trailer Mechanical Road Service
​***​ Truck Terminal Services

​***​ Original OEM Computer Scanning and Diagnostics
*** DPF Issues

​*** CSA Violations

​*** Portable Welding Services

*** Mobile Hydraulic Lines Fabricated

​*** Tire Repair or Replacement - We stock new, recap, and used tires

*** New and used wheels in stock

*** Burnt up wheel bearings

*** Hubs and broken studs

​*** Trailer roof repairs

*** Overhead doors

​*** Swing doors

*** Lift gates

​*** Crossmembers

*** Landing Legs

​*** Air bags
​*** AND MUCH, MUCH, MORE................................................